Rules
There are two players and the aim of this game is to get the ball (yellow thing) to the other players goal.

Once you have the ball, if the other player touches you, you die and respawn next to your goal and the other player gets possesion of the ball.

When the attacking player glitches, the defending player is frozen and the attacking player can move like they normally do.

When the defending player glitches, the attacking player is frozen and the defending player can teleport to any point on the defensive matrix.
Controls
The green player moves with the arrow keys and glitches with the slash (/) key.
The red player moves with the WSAD keys and glitches with the V key.
Graphics
The concept was that there is a fixed grid mesh and all entities (players, ball) are disturbances on this substrate. I used a tiny WebGL wrapper library and wrote a couple of shaders in GLSL to achieve the desired effect.
Screenshots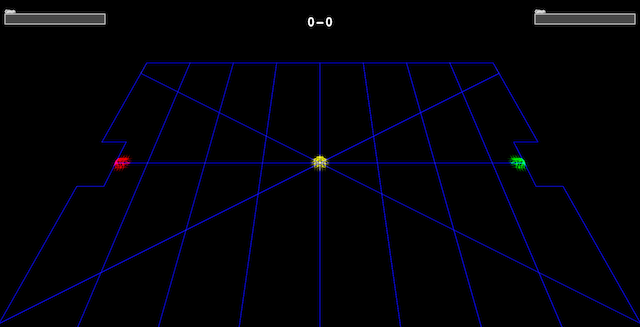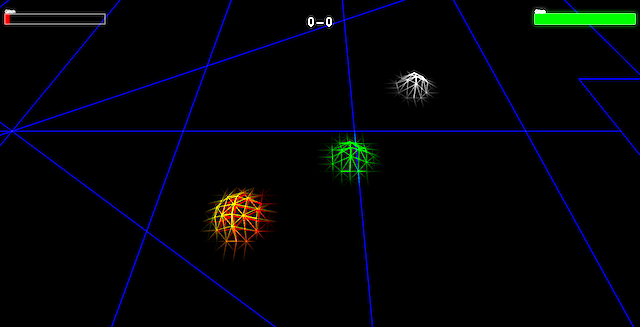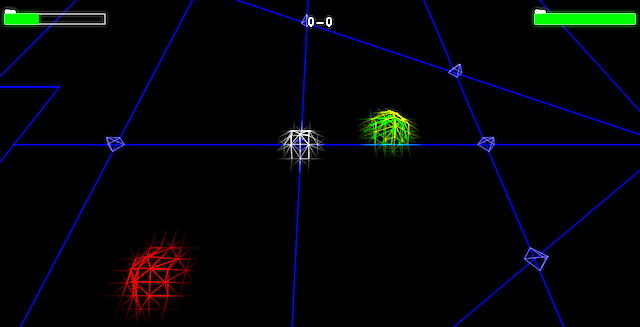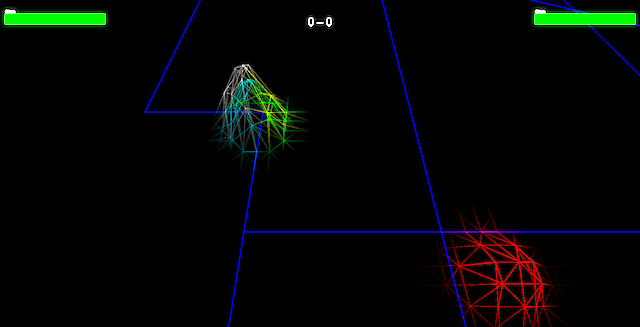 Check out the source code here.